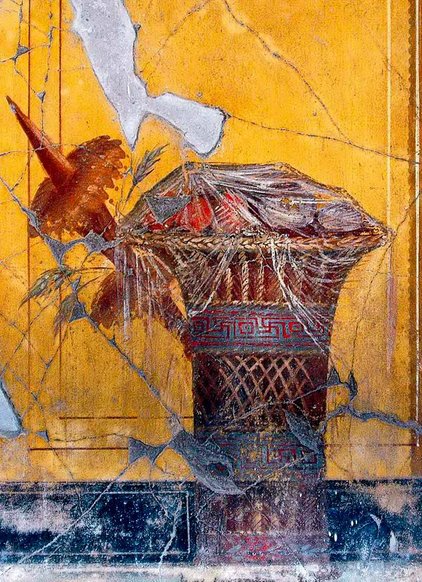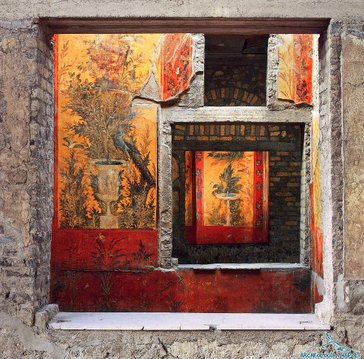 The so called the Villa of Poppea is located in modern Torre Annunziata (ancient Oplontis) and is an example of a luxurious Roman extra-urban dwelling. Discovered in 1964, the villa was excavated over the next twenty years to reveal an otium style villa, an elite holiday home used as a summer retreat. The style and extent of the building suggested it was an important residence, and it was linked to Poppaea Sabina, second wife of the Emperor Nero. Her native town was nearby Pompeii.
The building occupies a surface of around 8500 square meters. The main core of the villa dating back to the 1st century BC, included the atrium decorated with frescoes in the "Second Style" (also called Architectural Style). The paintings are perfectly preserved due the Vesuvius eruption of 79 AD and show vibrant architectural features such as trompe-l'œil windows, doors, and painted columns.
The tour includes the visit to the atrium sector with the viridarium (the garden) the wide living room with columns, a triclinium used as dining room with painted architectures, an oecus used as living room decorated with amazing painting that shows wonderful details such as theatre masks and peacock, the kitchen and the private thermal baths. The tour touches several rooms as cubicula (bedrooms), porticos and sector of natatio, a huge pool surrounded by several rooms.